Industries
View examples of social media content created for companies in your industry.
Select your industry: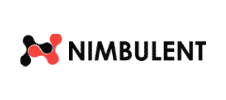 "We've been able to generate as many as 5 meetings per day."
We might close 5 new sales per month. The service is excellent value for money. I literally get about 50 LinkedIn connection requests accepted per day, and of the 50 about 10 respond to my messaging.
The posts you create for us on LinkedIn reflect our goals and help with the lead generation process.
The 100 Pound Team is brilliant. Everyone is really responsive. Our LinkedIn Manager is amazing; she gets things done quickly and makes it happen."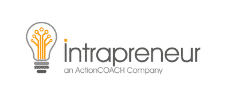 "24/7 visibility was really important to us and 100 Pound Social has delivered that – as well as a consistent flow of incoming leads."
Our LinkedIn Manager Hazel (who manages our LinkedIn outreach) 'gets' our business and has achieved a consistent flow of incoming leads.
The social media posts 100 Pound Social create for us are good quality and consistent.
I came across 100 Pound Social on the web and thought I'd try it out as it's such a simple model.
Try it, you'll like it!"
Industry: Business Coaching
"I wouldn't hesitate to work with these guys if you're on the fence!"
I'm just so impressed with the quality of 100 Pound Social's posts.
Right from Day One they totally understood how I wanted to communicate for my brand, and consistently produced content that I was super proud of.
It's enabled us to put several social channels on autopilot and maintain consistency, without having to hire anyone to manage the process.
There's plenty of opportunity to give feedback and review posts before they go live.
The customer support by Emma is just next level!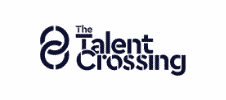 "[100 Pound Social] is a no-brainer."
It's a cost-effective, seamless, brilliant way to engage with your audience in a way that elevates your reputation and your brand. 
The quality and the richness of the content is frequently commented on by our stakeholders.
Our audience engagement has gone up exponentially as a result of the £100 Posts Plan. Something that was missing before, is now something we're known for.
Industry: Recruitment (HR)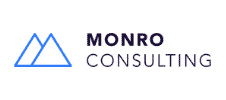 "The blog article offering is re-nurturing my website content. 100 Pound Social is great value for money and takes [the pressure] off my shoulders!"
One great benefit of 100 Pound Social is that you can dip your toes in. There's no big investment and no massive lock-in. So you can go from there.
Since we started working together in December 2019, 100 Pound Social has added products and services – like the blog articles – which complement the posts. And you can incrementally pick that up, which has worked for me.
My nervousness about my business being sophisticated and developed over 30 years – and how your writers would manage that – has been put aside. The natural intelligence in the authors shows me that they're getting it.
Industry: Management Consulting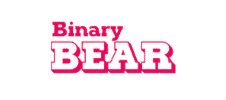 "[The posts] are on-point, well written, clear, and engaging. Our message is put across concisely with attractive visuals and just enough information to draw people in to see what we're about."
The plan allows us to keep a constant presence on our preferred channels while we go about our own expertise.
The 100 Pound Team is very professional, quick to respond and easy to communicate with. They understand what my business needs and what I want to get from being their client.
Industry: Digital Marketing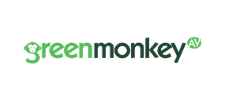 "You create excellent content with very little input from us."
If you need to do more on social media and don't have the time, we couldn't recommend 100 Pound Social highly enough.
We give hardly any guidance, yet the social media posts are consistently relevant and high quality.
You do see an upturn in web visitors and LinkedIn has been a great source of new enquiries for us.
We've had many contacts referencing our improvement on social media. We are definitely more active on social media now, which has the impact of growing followers and reach.
Industry: Business Supplies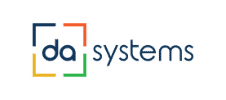 "100 Pound Social have taken away all of the headaches."
Since engaging with 100 Pound Social, we are rapidly increasing our followers on social networks and have seen a large spike in demonstration requests for our new product.
100 Pound Social are very quick to respond and gave a very informative and personalised session on how the service would benefit us.
They create such fantastic industry related posts on a regular basis.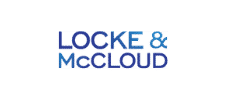 "100 Pound Social adapt to every kind of business - even the most niche-focused."
In one year, 100 Pound Social more than doubled visitor impressions on our LinkedIn page.
The process is very simple, and the results guaranteed.
The customer support is flawless: reactivity, help, and kindness at any time!
I recommend 100 Pound Social to start-ups and small businesses who need high visibility on social media to generate leads.
Industry: Cyber Security Recruitment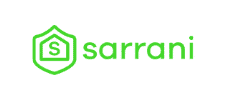 "The posts are raising awareness and getting us noticed."
I think the posts created are really good.
They are achieving the objectives, raising awareness about our business and brand and drawing in attention.
LinkedIn has been a great success. Through the £299 LinkedIn Lead Generation Plan and posts, we are connecting to the right people and starting conversations of value.
100 Pound Social are quick to respond and very helpful. They are adaptable and understand what it is we are wanting to achieve.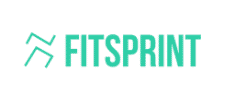 "I recommend this service to every business owner."
The results far exceeded our expectations . After the first month on the £299 LinkedIn Lead Generation Plan, our SaaS platform was getting one new subscription a day.
The 100 Pound Social team is really supportive and always there to help you make this plan a success.
I would absolutely recommend this service to every business owner who wants to better understand their customers while scaling their product.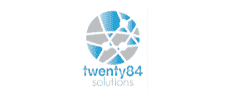 "We are now highly visible on our chosen social media platforms."
100 Pound Social quickly understood the types of content and style that we wanted to portray.
You have really taken the time to understand our business and create fantastic posts – perfect 10/10 results.
Our candidates and clients are always saying how we pop up on their feeds with useful content! In recruitment it's crucial to have this visibility.
100 Pound Social have an awesome proposition, especially for newly launched businesses.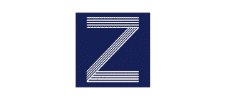 "As a result of the posts, we are raising our profile and gaining a presence on social media."
The posts are all relevant to our brief.
We've seen a great use of images and content.
I would recommend this service to companies with busy tasks and not so much time for social media!"
Industry: Construction & Renovation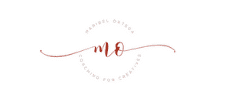 "I really like your work and I am definitely being noticed."
The posts you create are very authentic. I run a one-person business and was concerned that the posts may not 'sound' like me.
But I didn't need to be concerned; you've really 'got' my tone of voice.
I've had several people tell me that they really like my social media posts and they find the links valuable, interesting, and motivating.
We set out to raise awareness of my brand and let people know what we're doing. The £100 Posts Plan has 100% achieved that - I'm very satisfied!
Industry: Professional Coaching & Training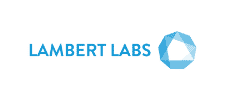 "We have used 100 Pound Social to run our social media for over 2 years and couldn't ask for more."
The content produced is excellent and the team at 100 Pound Social are very responsive.
We are building a strong following and as a business owner, it is one less thing to worry about.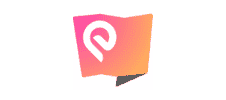 "I love what 100 Pound Social has done."
The posts show that your team understand what we are doing at ExplorR. Good job!"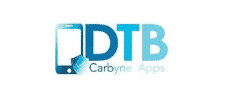 "Keep up the great work!"
I loved the future/visionary posts - they got the most engagement. They made people in the industry feel like they were educated and people outside view us as experts.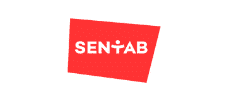 "It's almost too good to be true!"
Regular social media posts that are relevant to our product and market all for £100 a month... Job done!
Industry: Entertainment Technology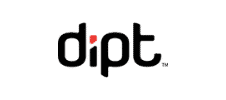 "The followers we are gaining are relevant to our business."
The posts created for us are completely personalised to our style and brand.
Since starting work with 100 Pound Social, a lot of interest in our business has come from social media.
It's amazing to work with a team that clearly understands my business needs.
The growth we have seen has been amazing. We are at 11,000 followers on Instagram and growing daily.
Industry: Beauty Wholesale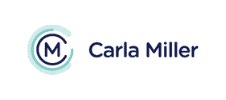 "One sale covers the cost of the service – good value!"
Since starting the £299 LinkedIn Lead Generation Plan my relevant connections have grown rapidly and my target audience are now aware of me as a leadership coach.
They are aware of my online leadership coaching programme, the Leadership Skills Lab.
This has led to companies signing up for my programme as well as some useful coffees with new connections.
Industry: Professional Coaching & Training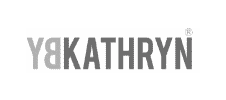 "We are beginning to see a snowball effect."
"As a startup, it's hard to stand out from the crowd and get traction online. 100 Pound Social provides the opportunity to kick start this and reach more people.
Having high quality relevant social media content is important as it gives consumers the chance to engage with my brand and ultimately builds trust.
The Plan has increased consumer engagement with my Facebook page posts – we are beginning to see a snowball effect.
Working with 100 Pound Social has allowed me to relax knowing that my social media is being looked after in a fun but professional manner.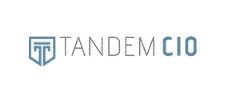 "I recommend this service to any business who wants to make an immediate impact to their client growth and online presence."
The posts created are personalised and relevant and of great quality.
I don't do any other marketing; the work done by 100 Pound Social is sufficient to keep business coming in.
I am based in South Africa and none of the local marketing agencies can provide this service at the same cost.
It is truly great value and a low risk investment.
100 Pound Social's customer support and communications are excellent.
You are a really professional bunch of people and I enjoy working with you.
Get your FREE Social Media & Lead Generation Plan!
Tell us about your business and we'll create a FREE customised action plan to grow your social media and attract new business. Takes under 1 minute.
Get your FREE Social Media & Lead Generation Plan!
Tell us about your business and we'll create a FREE customised action plan to grow your social media and attract new business. Takes under 1 minute.